Yosemite National Park, California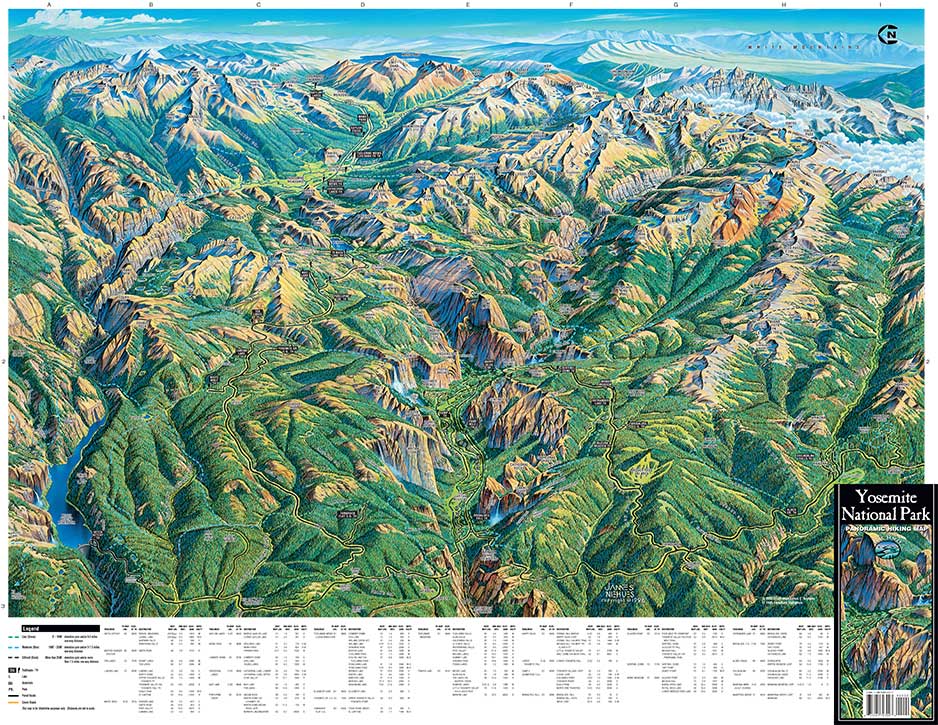 Nearby Cities/Attractions:
Mariposa, Oakhurst, Groveland, Lee Vining, Madera, Modesto, Fresno, Kings Canyon National Park, Sequoia National Park
Featured Hike:
Destination: Glacier Point to Yosemite Valley via Panorama Trail
One-Way Distance: 8.5 miles via Mist Trail to Happy Isles TH
Elevation Gain: -3214', some up
Difficulty Level: Difficult (More than 2500' elevation gain and/or more than 7.5 miles one-way distance)
Trailhead: Glacier Point Trailhead (TH)
Elevation at TH: 7214′
Trail Features: Enjoy the beautiful view at the trailhead and then descend through the woods to the 370' drop of Illilouette Fall. During the traverse to Nevada Fall, capture the down valley views of Royal Arches, Washington Column, North Dome & Liberty Dome.
At Nevada Fall, catch your breath as you gaze over the 594' drop below and watch the water cling to the rock as it descends. You might want your raincoat for portions of the Mist Trail as you make your way towards Vernal Fall.
Hiker's Tip: Research shuttle schedules to coordinate this hike as a one way trip.