Wasatch Front, Utah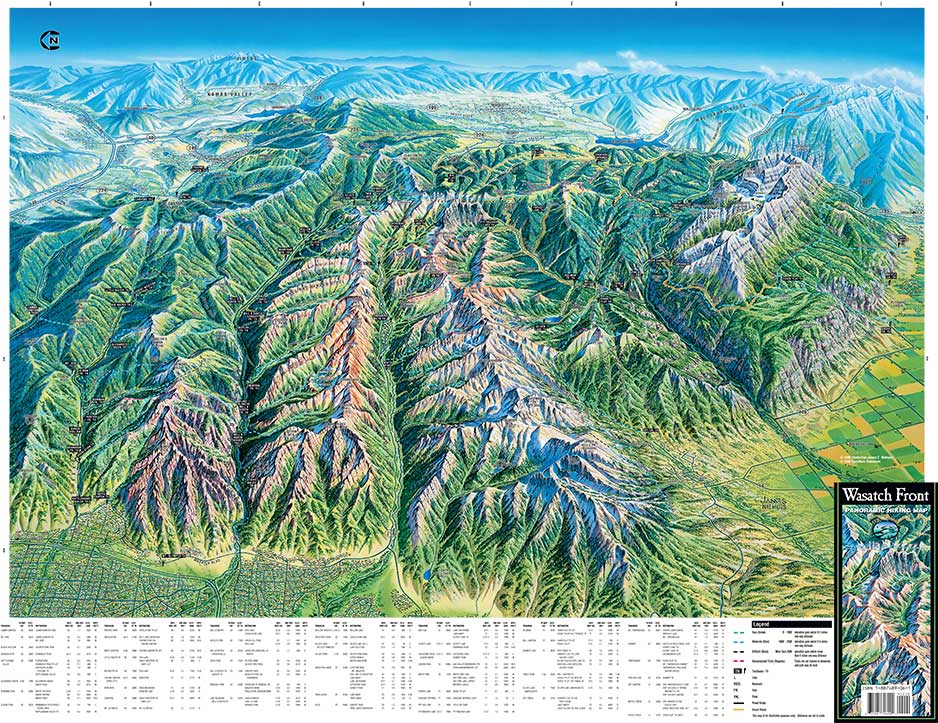 Nearby Cities/Attractions:
Salt Lake City, Provo, Alta Ski Area, Brighton Ski Area, Snowbird Ski Area, Park City, Sundance, Heber City, Uinta, American Fork, Pleasant Grove, Sandy, Mt. Timpanogos
Featured Hike:
Destination: Lake Blanche
One-Way Distance: 3 miles
Elevation Gain: 2570′
Difficulty Level: Moderate (1000' – 2500' elevation gain and/or 3 – 6 miles one-way distance)
Trailhead: Lake Blanche/Mill B South Fk Trailhead (TH)
Elevation at TH: 9000′
Trail Features: This trail is steep, however, the views at the end are worth it! Note the curvature of many of the trees as you stop to catch your breath. Taking in Sundial Mountain's majestic presence will give you awesome wonder and perhaps help you determine the time. Mountain goats are sometimes spotted in this area.
Optional Destination: To the west of Lake Blanche is Lake Florence and an additional 0.5 mile brings you to Lake Lillian.