Grand Teton/Targhee, Wyoming & Idaho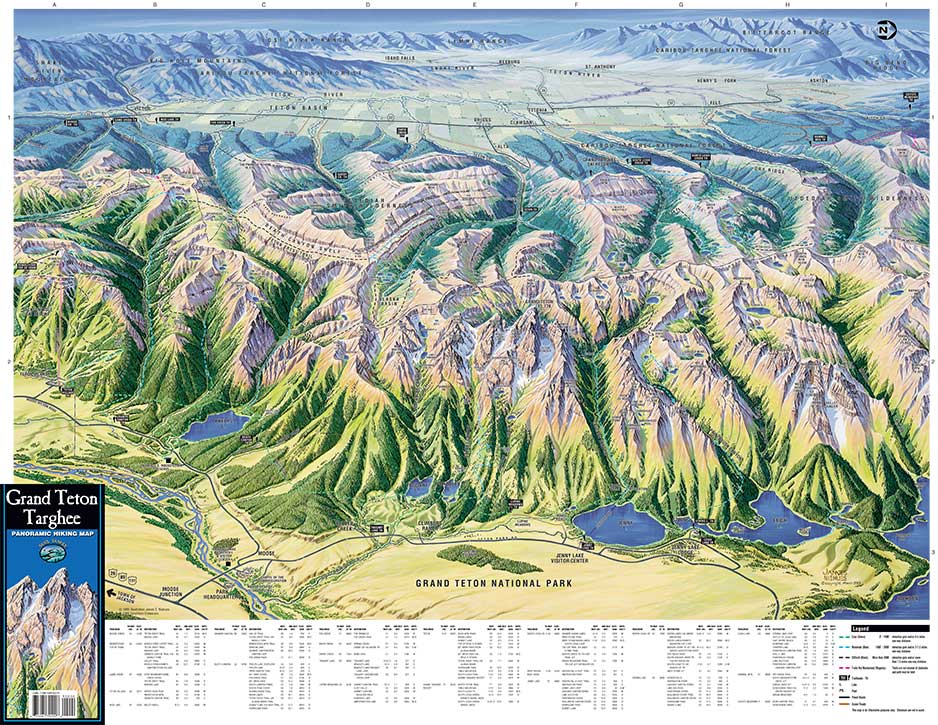 Nearby Cities/Attractions:
Jackson Hole, Jackson Hole Ski Area, Pinedale, Dubois, Driggs, Grand Targhee Ski Area, Yellowstone National Park
Featured Hike:
Destination: Marion Lake
One-Way Distance: 6.2 miles
Elevation Gain: 1650′
Difficulty Level: Moderate (1000′ – 3000′ elevation gain and/or 3 – 7.5 miles one-way distance)
Trailhead: Rendezvous Trailhead (TH)/Top of Tram
Elevation at TH: 10450′
Trail Features: Take a fun ride up the tram (reservation may be required) and be glad you're not hiking that 4000' up. Traverse the open mountainside to flower-filled meadows. Descend and cross the valley to a ridge above Marion Lake. Drop down into the basin and enjoy the serenity of this high mountain lake. Save some energy for your return trip where you will encounter the most elevation gain.
Optional Destination: Make this a through hike by descending Granite Canyon and then follow the Valley Trail back to Teton Village.