Indian Peaks, Colorado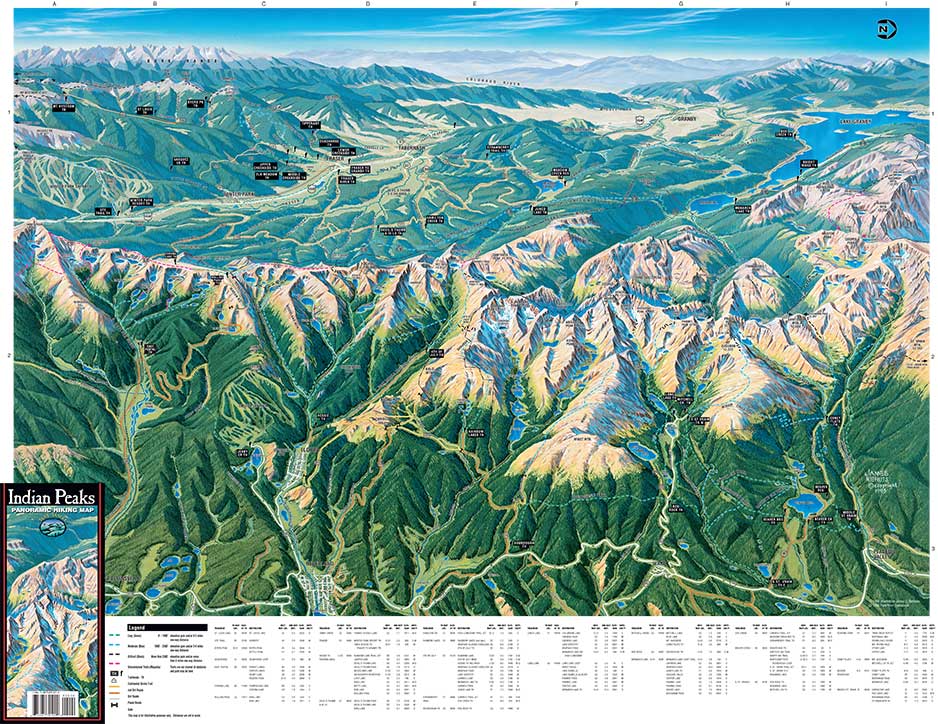 Nearby Cities/Attractions:
Boulder, Nederland, Allenspark, Estes Park, Rocky Mountain National Park, Grand Lake, Granby, Winter Park
Featured Hike:
Destination: Lake Isabelle
One-Way Distance: 2 miles
Elevation Gain: 388′
Difficulty Level: Easy (0′ – 1000' elevation gain and/or 0 – 3 miles one-way distance)
Trailhead: Long Lake Trailhead (TH)
Elevation at TH: 10480′
Trail Features: This trail entices you step by step with exquisite wildflowers. Long Lake greets you immediately and then you have a quiet gentle stroll through the forest. After an ascent, there is a stream cascading down the hillside and in early summer the snowfield gracefully veils parts of this creek.
The best time to visit Lake Isabelle is before the end of July.
Optional Destination: The shoreline along the less-travelled south side of Long Lake explodes with wildflowers in early summer.