Rocky Mountain National Park, Colorado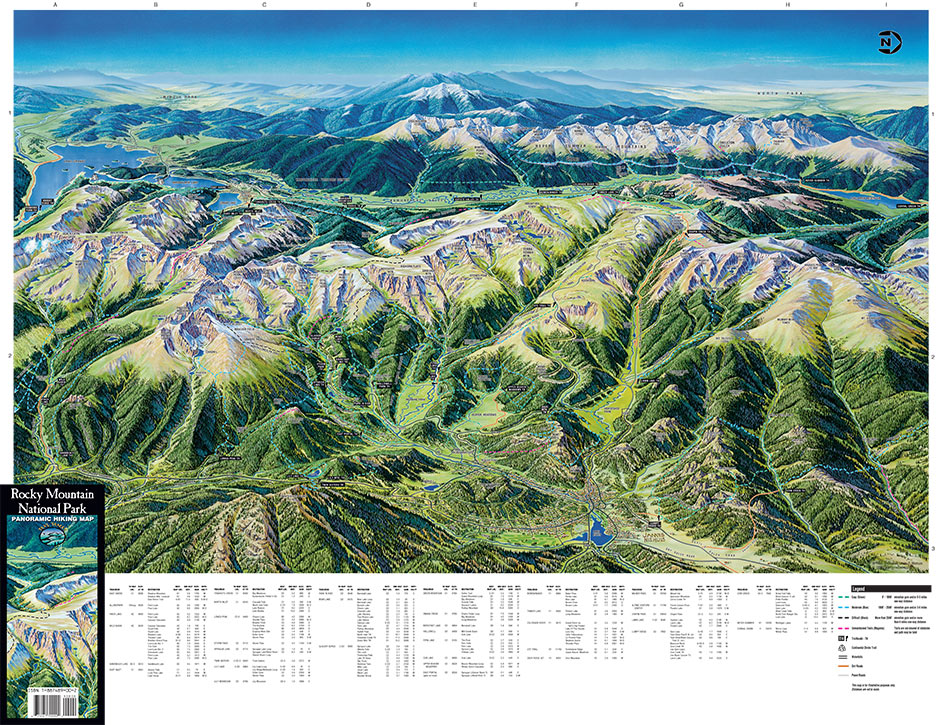 Nearby Cities/Attractions:
Estes Park, Grand Lake, Ft. Collins, Loveland, Longmont, Boulder, Longs Peak, Indian Peaks Wilderness
Featured Hike:

Destination: Mills Lake
One-Way Distance: 2.9 miles
Elevation Gain: 700′
Difficulty Level: Easy (less than 1000' elevation gain and less than 3 miles one-way distance)
Trailhead: Glacier Gorge Trailhead (TH)
Elevation at TH: 9000′
Trail Features:
This trail passes Alberta Falls which is a great "stop & look" spot.  A short uphill climb is worth the reward when Glacier Gorge opens up to Mills Lake.  Longs Peak, Keyboard of the Winds, Pagoda Mountain & Chiefs Head provide a spectacular frame for this mountain lake which offers several large flat boulders for being at the water's edge.  If the lighting is just right, a reflection of Longs Peak can be captured on the lake's surface.
Mills Lake is beautiful in the fall as well as a favorite snowshoe destination in the winter.
Optional Destination: Jewel Lake is just beyond and Black Lake is 2.2 miles further.